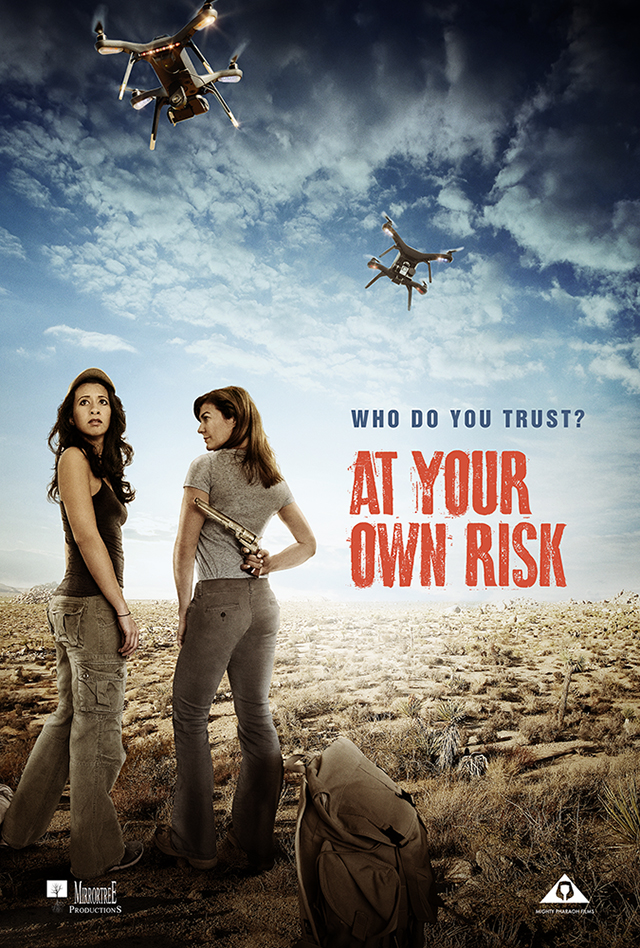 As an independent filmmakerwho thrives in the low budget/micro-budget filmmaking sphere (I genuinely love the creative process and challenges that come with making a great film on a tight budget), I was eager to chat with the talented acting/producing duo of Alexandra Boylan and Helenna Santos about their feature film, At Your Own Risk, which opens the Artemis Film Festival later this month.  We dig into their motivations for making the film, the challenges and strategies they utilized with this micro-budget gem and what the audience can expect from it. 
What inspired you to make this film?
Alexandra Boylan: We were inspired to make this film to test the self distribution market.  As DVD's are on their way out, VOD is taking over, and we wanted to get ahead of the game and learn as much as we can about self distribution. And of course we wanted to tell a kickass female driven story.
Helenna Santos: Absolutely! And tell a unique story that hasn't really been seen yet.   We also knew that the "hybrid" or self distribution model is really one of the only ways to keep the power in the hands of the filmmaker, so we thought we'd do our best to make a film that has high production value, but as more of a co-op with the team profit sharing back-end points and keeping our shooting budget as low as possible.
What was your budget for the film?
Alexandra Boylan: Our set budget [production budget] was $800 dollars.
Helenna Santos: Yup, no joke. Our shooting budget was only $800.  All in, after marketing, self distribution with our aggregator, and a tiny amount we had to put into post production, we'll have spent $5,000 total. That's it.  But yup, $800 shooting budget. Some people don't believe us when we say that because the film looks so amazing, but it's legit.
What was the writing process for the film? How much improv occurred while filming?

Helenna Santos: I originally pitched an idea to Alexandra and her filmmaking partner John K.D. Graham, based loosely on a terrifying "This American Life" episode I listened to, and then I also incorporated my newest obsession at the time into the story which was geocaching.  Alexandra and John dug the idea and they reached out to Alexandra's brother Andrew Boylan to write the script and give it life. From there we did some back and forth while he knocked out a number of drafts and then we were off to shooting.
Alexandra Boylan: And then of course on set we had to make some changes and go with the flow.  Which is key to indie guerilla style shooting, you have to be willing to change something at a moment's notice.  If it rains or a location falls through, you have to be willing to morph, and we are great at thinking on our feet and making changes to fit what we have available.  I don't think we improvised that much to be honest. I think my "I want to see an alien" line was improved in the moment. But for the most part Helenna and I stuck to the script.  Improv can be very obvious when not done well, and we had a great script, so if it isn't broken don't fix it. Sometimes we would have to re-work a scene because something wasn't clicking right, but we did that ahead of time, we didn't do it in the moment, that can get complicated and compromise the film.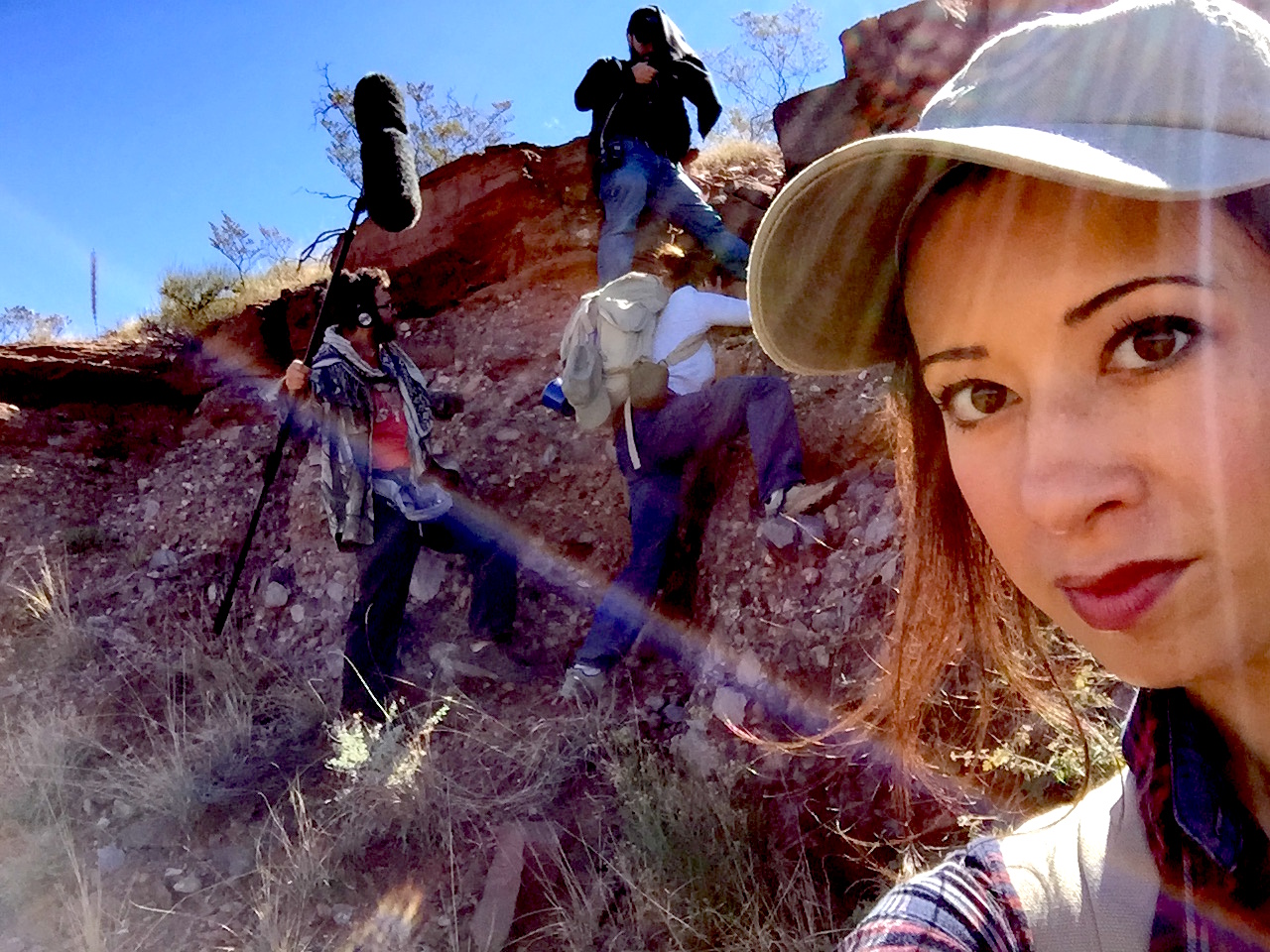 Given the limited budget, what challenges did you face and in what ways did having a limited budget and small crew "liberate" you in this creative process?
Alexandra Boylan: Having a small crew means you don't lose any time having information go down the chain of command.  We can move fast and efficiently. We can bang out a lot of scenes in a day. But since we were hiking far out into locations it sucked when we forgot a piece of equipment (which happened a few times).  One of us would have to run all the way back to the house to pick it up. I think if we had had one more set of hands on set that would have been very helpful. But we also didn't have to deal with egos on our set, and after making a big budget film with star names, I'm not gonna lie, it was refreshing to just have fun with my friends and make a movie, and no one was demanding "star treatment." No one was complaining that their complimentary breakfast was not good enough or that their star wagon wasn't big enough.  That can really wear on you as a producer, so this process was effortless on our mentality even if a little more grueling on our bodies, because we had to hike miles carrying ALL of the equipment for a scene.
Helenna Santos: Definitely. I also think it helped our creativity be at its peak. When you can't throw money at a solution you are forced to find different ways to overcome a challenge.  Having a tiny budget and producing a film in the type of way that we did where it's more of a co-op, encouraged us to have the right people on the team from day one. It was a no brainer for John and Alexandra to invite our Director of Photography, Rick Galli, along for the ride because they'd worked together so many times before and have a short hand.  From there we brought on our incredible editor Lex Benedict who I'd worked with a few times prior and knew she'd be up for helping us tell this story. The post production team started to round out from there, but it was all based on people we knew would love the challenge of making this film.
Making a micro-budget film often means individuals are wearing several "hats" or covering multiple production roles — how did you manage that effectively?
Helenna Santos: Oh my gosh isn't that the truth!  Well, when we were filming for almost 2 weeks in the middle of the desert there were literally only 4 of us.  Myself, Alexandra, John who directed and also did location sound, and then Rick Galli our awesome cinematographer and cameraman.  We were all hauling gear up and down mountains for hours to get the perfect shot. It was the ultimate in wearing many hats.
Alexandra Boylan: For sure, we each had like ten hats on, and backpacks and carrying a boom pole or the drone case and or a huge jug of water so we didn't dehydrate for real out in the desert!  And it was the same going through post production, we are all doing multiple jobs that normally would be hired out to more than one person. That's why picking the right teammates was crucial. John kept telling them, 'I know this will be a lot of work, but I want you to also be free to exercise creativity toward the project and make it your own'. It really is awesome to have control of your film from the beginning to the end, and make sure your vision stays true to the very last detail of the movie.
What are the most "kick ass" moments in the film for the two of you as women producers, creators and lead actors?
Alexandra Boylan: Getting to work with my best friend was the most kick ass! Living the dream with your friends is the ultimate goal for me.  So this whole movie was a dream come true. We work with amazing men who champion women and want to tell female driven stories. My brother Andrew Boylan who penned the script did such an incredible job writing two very strong female characters who go on an adventure and NEVER talk about a man and who aren't afraid to be alone out in the desert.  As actors I think I can speak for both Helenna and myself here that it was so fun and liberating to just get to play everyday, to get in the sandbox together and kick up sand. And then every night we got to come home to a house and have dinner and a drink and relive the adventure of the day and prepare for the next day. We would sit at the kitchen table and just laugh and talk about what we were shooting the next day, and discuss our characters and run lines.  The whole process was FUN, and isn't that why we all want to make movies in the first place, to have fun? The four of us got along great, and considering the grueling hours of twelve hour days non-stop shooting with just a four person team we had no arguments and we always found common ground pretty fast if we had a disagreement on something. I think that is rare, and a really beautiful quality to find in your partners.
Helenna: Yes to all of that!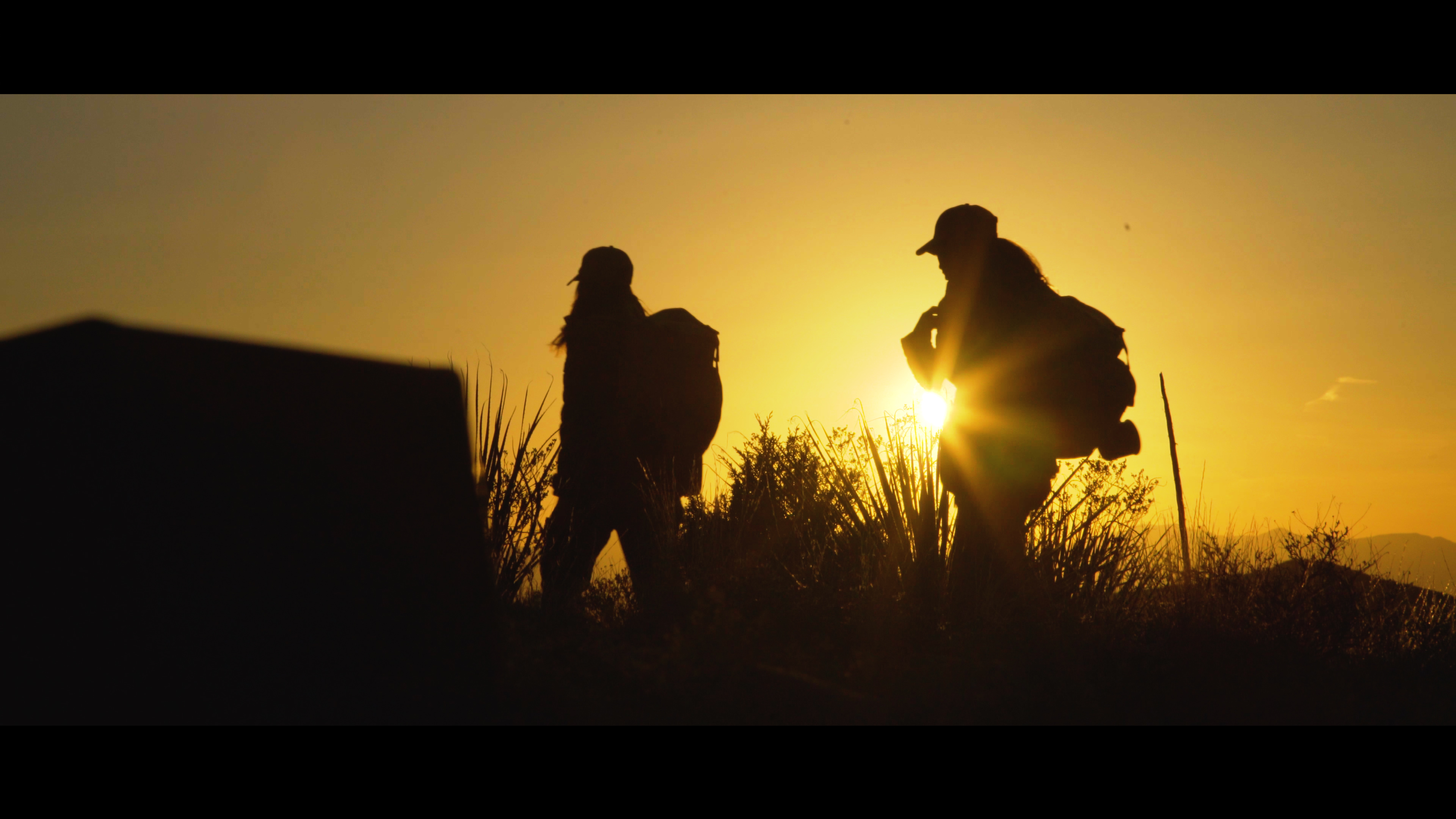 What can audiences expect from the film?
Helenna Santos: A female driven adventure film full of twist and turns, that doesn't follow the same old tropes of "women in peril".  Our characters are career driven, brave, and are at no point sexualized or boy obsessed. They are women shown the way women truly are.
Also, just because this has a very tiny shooting budget, don't let that fool you! The production value on this project is very high.  Rick Galli's cinematography is breathtaking, Lex Benedict's editing is absolutely stellar, our original score by Sean Barrett is incredible, and David Schatanoff Jr. slays the sound design and sound mixing.
Alexandra Boylan: Exactly, Helenna!  People can expect a high quality film that portrays a true friendship between two women.  I think people will walk away blown away with what we did and how we did it for so little, and hopefully be inspired that they can do it too, because it's possible!
What does it mean to you to be opening the Artemis Film Festival?  
Alexandra Boylan: I'm honored to be a part of such an incredible festival that showcases women in film.  Thank you for honoring women's stories and creating a platform for them to be seen. Being the opening night film means that we created something, with a budget and crew that most people would say is impossible, that can stand with the best of them on opening night!  That makes me feel validated in our efforts, and continues to prove, you don't need a lot of money to make an amazing film, you need the right people behind the camera.
Helenna Santos: Yes and we are so incredibly grateful for Melanie Wise's hard work in championing women in this business! She and her whole team have done an amazing job with the festival, and it's humbling to be invited to screen alongside so many other wonderful projects that show women in all kind of kick ass ways!  What's also really encouraging is that with #MeToo and #TimesUp rocking the industry to the core this year, there is an even bigger push for inclusion, and the Artemis Film Festival is really blazing a trail. They are showing that female driven stories are universal, that minority voices and faces are an important part of the tapestry that creates our world, and all of these stories are vital to share with an audience. It's going to be an awesome weekend! Can't wait!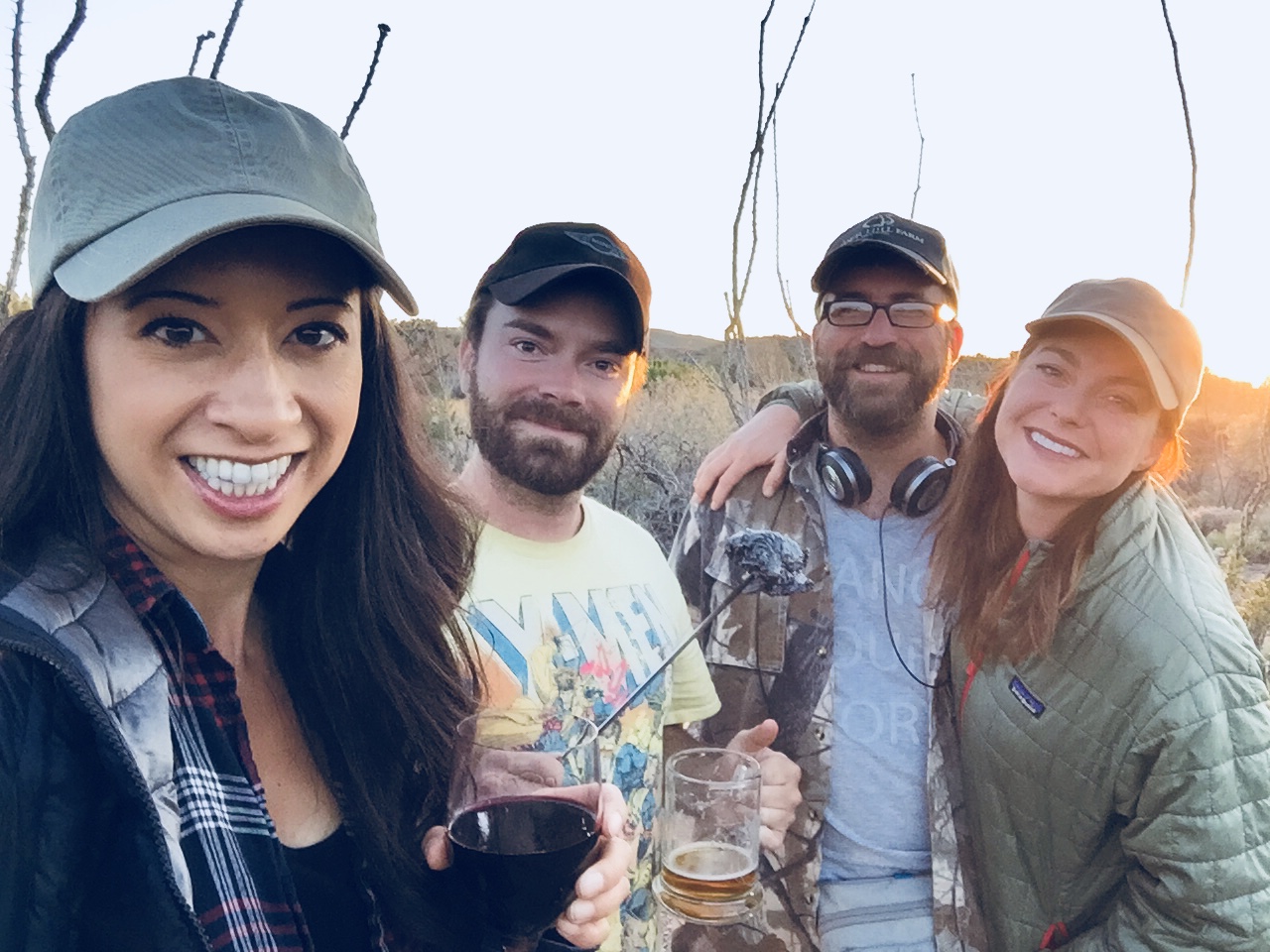 What advice would you offer for filmmakers wanting to make a project on a microbudget? How do you make something for little money, but ensure high quality?
Helenna Santos: Make sure you create a project based on the resources you have at your disposal right now.  If you have a specific location, write for that location. Certain actors? Write to their strengths. An amazing cinematographer with their own camera? Bring them on board from the development part of the process. Man, it's truly all about the team you put together!
Alexandra Boylan: Surround yourself with the most talented people you can find.  Surround yourself with people who have different strengths and jobs than you have and want.  Find fellow filmmakers who want to learn and grow with you, and then be loyal to the ones who were there when you had nothing.  Don't promise you will remember people when you get to a level where you can finally pay and then not hire those people who worked for free.  I can be ruthlessly loyal, and people know if I get along with you, you are coming onto my next project! We are all rising in groups, so find a group and rise with them.  If you see someone going in the direction you want to go, join them, don't be jealous of successful people around you, learn from them and ask if you can be a part of what they are doing. Find a job on a set (offer to PA on a friends movie) so you can meet other like minded filmmakers, and begin to grow your tribe.  And then make sure you follow through on what you started. When I made my first feature film, I couldn't offer money or a guaranteed distribution deal, but I could offer the promise that I would complete the project. And now we have gained a reputation that we are people who finish what we start. So when we all decided to make this super guerilla no budget film in order to self distribute and share points with all the people involved, everyone felt comfortable to trust us with their time and talents because they knew no matter what we WILL finish this movie, and finish we did!!!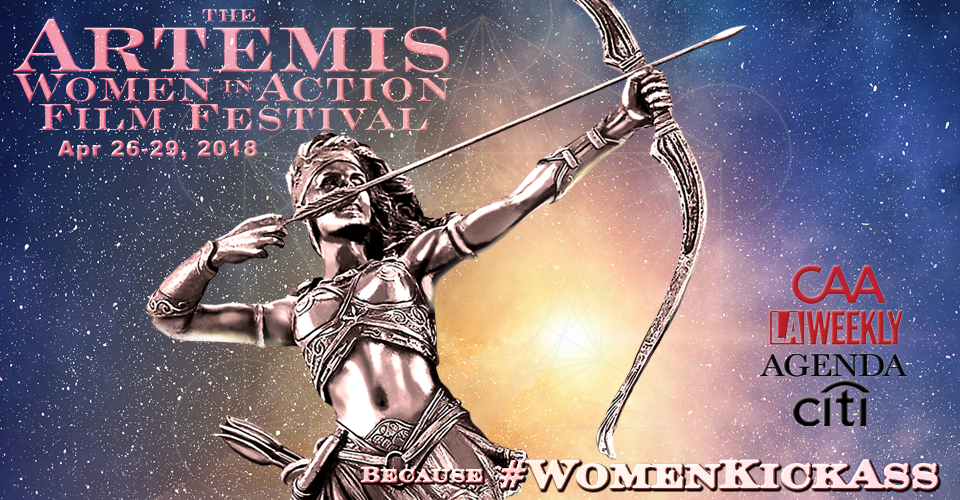 ABOUT "AT YOUR OWN RISK" –"Two career driven women are hired to test out a unique treasure hunt deep in the New Mexico desert. Their exciting adventure takes a drastic turn as friendship is tested and survival is pushed to the limit, and before long they realize that not everything is as it seems." Learn more at atyourownriskmovie.com. At Your Own Risk is premiering Opening Night, April 27th at 9pm at the Artemis 'Women In Action' Film Festival in Santa Monica, CA. Click here for tickets.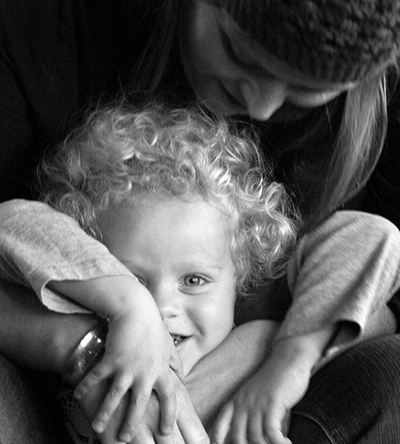 MS. JENNIFER FISCHER, Co-Founder, Think Ten Media Group, Writer, Producer, Arts Educator