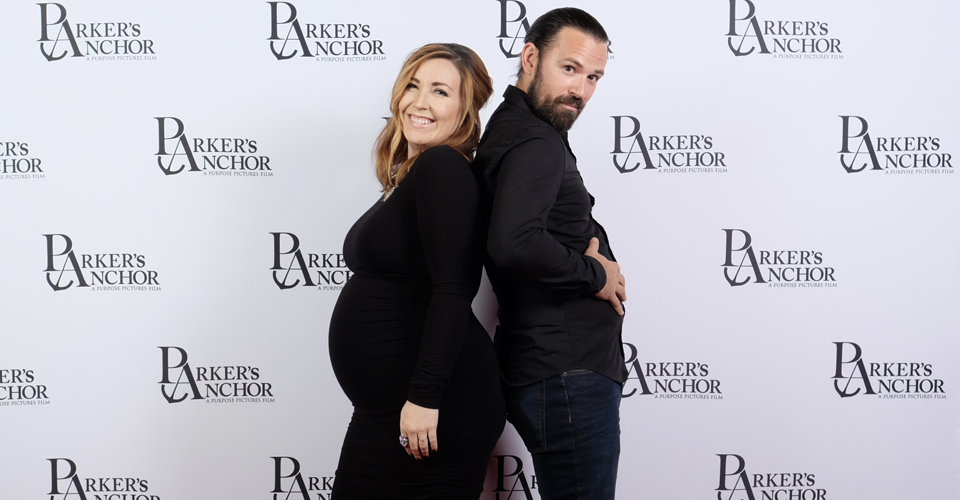 Producers, directors, writers, & actors in LA:
I'm an actor, producer, and writer. Also a wife and mother. And I earn our household health insurance plan through my SAG/AFTRA acting work. And I am very pregnant. And that has become a problem.
I just verified with a SAG/AFTRA health insurance rep that I will lose my insurance (for my whole family) if I don't book a certain amount of work within 3 months. If you are unfamiliar, the SAG/AFTRA Producer's Health Plan is earnings based and qualifies an actor for 1 of 2 plans, based on how much she or he earns. I need to earn $$$$ amount of money (through SAG projects) in 4 consecutive quarters OR work #### days on set (in SAG projects) in order to maintain my health insurance. I leave the numbers blank because these minimum requirements may increase each year (The Trustees have set a target increase of 2% per year according to www.sagaftraplans.org/health). Let me clear up something important right here— The insurance plan and coverage is VERY good.
But, I am uncastable pregnant. I have had a casting director recently cancel my audition due to the fair and justifiable warning that I gave him that I am very pregnant. Yes, I respected the casting director's time and he cancelled my audition- but now I will probably not be called into his office for years- because that's how this business works. And it is discrimination. This discrimination is real, systemic, obvious, and will likely never go away in this particular business (though you can fight it! Please do! See the Pregnancy Discrimination Act of 1978).
I thought things would pick up, my agent said so too, but we were wrong.
I spoke with SAG reps within the diversity & communications departments, they assured me that this is something of which they're aware and discussing internally, but there is nothing they could tell me about progress as of yet. I spoke with a rep at the SAG-AFTRA Health Plan who gave me a way to file an appeal, but I felt pretty deflated to not be joining some awesome organized cause or march with cute hats already in the works!
But I am not alone. Actress Stefanie Carpenter Lokken shared with me that, "Although, I still auditioned occasionally pregnant- the reality is most female actors are looking at a realistic 2 year drop in employment …, the few auditions available for pregnant women (or not being the right trimester/ look), & then the breastfeeding and postpartum time. … Knowing [my husband and I] want to have another [baby] in the future, I feel an extreme amount of pressure to book work in this small window of time before that happens."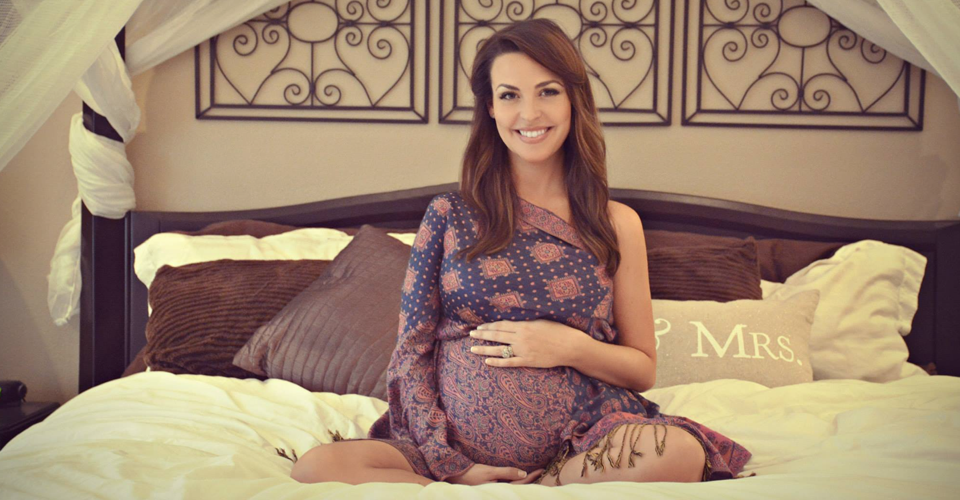 New York based founder of MomsInFilm.org, Mathilde Dratwa, told me that, "It's no surprise that so many women in film are terrified of having children, both in front of and behind the camera. Their fear is justified. Pregnancy is when the discrimination begins. Actors stop getting cast. Crew members stop getting hired… 'for their own safety.' Having a child means
you'll miss out on a year or two of work
and, at best, will lag behind your male counterparts. And it doesn't stop with pregnancy. Once you have children and you're ready to be away from them, you're still dealing with an industry that lacks parent-friendly practices."
Wait, 2 years? I would argue that the most important time to have health insurance in a procreating woman's life is literally when she is having a baby and postpartum (for both her and the baby). This is the time most of these women will lose high quality and continuity of care, a dangerous and unfair practice.
Many mommas have reached out to me about this problem. But not just Moms, remember that I am the base earnings insurance breadwinner for my household- that includes my children. Yes, my kids & husband stand to lose their insurance too!
Nonprofits, like the Actors Fund, that support artists in transition have also seen an increase in calls from pregnant women and new moms in the entertainment industry. "I received several calls from women who were either newly pregnant or had recently had a baby and they were concerned about their health insurance, health care decisions and planning for maternity leave," says, Brigid Sweeney of the Actors Fund. "As a new mom myself I understood what they were going through and saw a need to create a program that focused specifically on the needs of women in the industry during one of the biggest transitions in their lives." The Actors Fund now offers a program for pregnant women, new moms and also women planning pregnancies who work in the entertainment industry. (Visit http://actorsfund.org/ for details on the program.)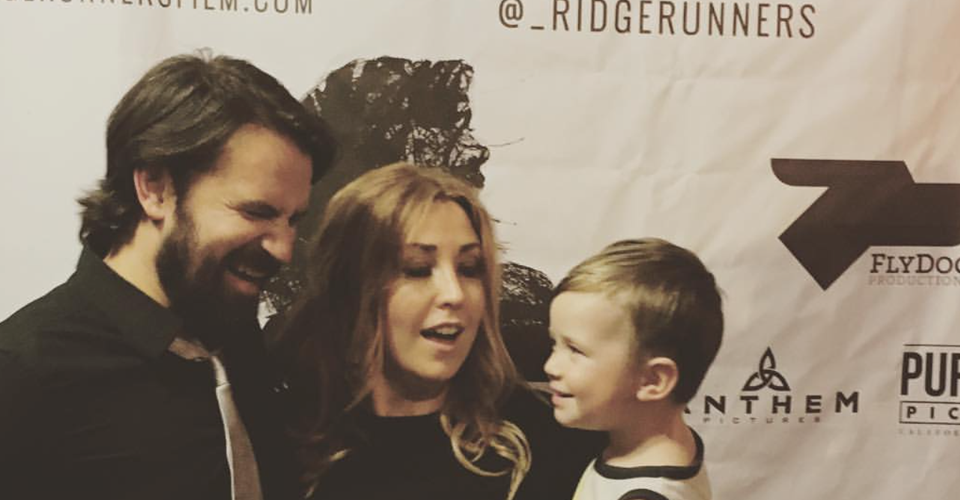 There is hope. BUT I am letting you know that there needs to be a change in the SAG-AFTRA health plan. But, more importantly, a change in how YOU work. YOU are powerful.
The SAG-AFTRA Health Plan rep verified that this is what happens when a woman has a baby in the acting world: either they are cast as pregnant (which doesn't seem like the most likely option to make a full year's earnings on those jobs) or she makes her money in residuals. Or she can work 78 days on set, right? Ha, try finding close to 80 days of work for a pregnant person! If an actor sits down and does the math, there is not really a way to make this money unless an actor is under contract for a series regular role (pre-conception) or signed-on to several features that will generously keep her while she is pregnant. Do you think a pregnant role on The Mindy Project is going to save her? Or Grey's Anatomy? Or… any show that has a small handful of pregnant roles a season? One day on that set equals 1/18th of what an actor needs to make her base earnings for the year. But Knocked Up starred a pregnant character…?! How many main characters that are written as pregnant must be played by non-pregnant people in order to show the passage of time? Many.
Now for the good part-
To our writers, directors, producers, job creators, …
Let's put more pregnant women of all types, colors, sizes, and ages on the SCREEN so that the rest of the country will know we have their backs. We, artists and job creators, have a responsibility to recognize our impact on mother culture. Let's put baby making women on the screen. Or men. Or Aliens. I don't care. The more pregnancy on the screen, the better for all of us.
How?
Do it now. Are you going to a meeting today? Working on a script? Casting? … whatever you are doing today, remember to add a pregnant human (or cartoon character) to the story. Don't make a big deal about it, just add the word 'pregnant' to the character description and see what happens. I found some solace in an example that 3-time Emmy nominated casting director Elizabeth Barnes shared with me: "I brought in a visibly pregnant actor for half of a "restaurant date couple" on one of my rare commercial gigs and she booked it; producers (all male) had never considered hiring a pregnant actor but loved that it added to the backstory instantly: clearly this couple had history." I love that her thinking outside the box independently opened up opportunity for an underrepresented group as well as added value to the narrative!
And, yes, I'm asking for you to make special considerations for procreating women, they are the future. They are literally carrying, caring for, and raising the future- they are pretty powerful people.
Thank you for your time.
Part 2 coming soon…
Jennica Schwartzman
Executive Producer, Purpose Pictures
writer, producer, actress- filmmaker
@JennicaRenee #iwahpf #momproducer