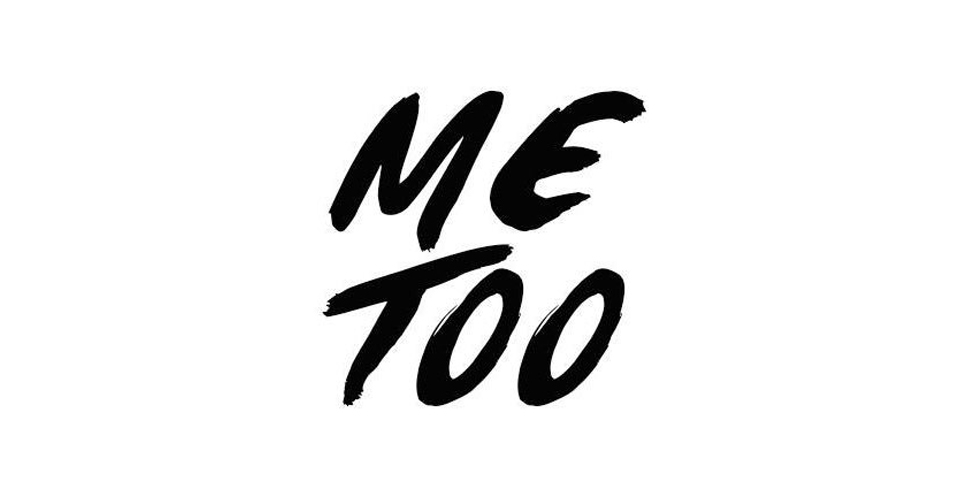 Me too.
These two simple words of affirmation have been popping up all over Instagram, Twitter and Facebook over the past couple of days. This social media trend has been created as a powerful way to raise awareness for the unfortunate reality of everyday sexual harassment and assault.
Although it is unclear who initially started the campaign, actress Alyssa Milano (Charmed) sent out a tweet that popularized the social media movement.
If you've been sexually harassed or assaulted write 'me too' as a reply to this tweet. pic.twitter.com/k2oeCiUf9n

— Alyssa Milano (@Alyssa_Milano) October 15, 2017
As Milano points out, the point of the campaign is to highlight just how common and widespread the problem is. It has already done just that. According to The New York Times, over 500,000 people used the hashtag in the first 24 hours. Many notable celebrities raised their digital voice in support as well. Lady Gaga, Rosario Dawson, Anna Paquin, Evan Rachel Wood, Kathryn Bigelow, Debra Messing and Anika Noni-Rose are just some of the notable women who have supported the trend.
The trend has been formulated as a response to the recent Harvey Weinstein scandal. The New York Times and The New Yorker have come forward with substantial accounts, of Weinstein's inappropriate and absurd behavior over his many decades of reign in Hollywood.
Sexual harassment and Hollywood have been well acquainted for quite some time though. In 1977, the famous director Roman Polanski, fled the country to avoid charges of sexual harassment. Just a few years ago, actor and comedian Bill Cosby, was accused of sexual misconduct. Polanski and Cosby are not the first, and certainly not the only men, to leverage their position of power in Hollywood over innocent victims. Outside of Hollywood, powerful men have been guilty of similar scenarios. Our very own President has been accused of sexual assault by multiple women.
Sexual assault is nothing new to talk about. It has been happening for many many years now, long before laws were created to prevent it. However, now more than ever, it is at the forefront of society's consciousness-as it should be. People are acutely aware of it at this very moment in time, thanks in part to this campaign and also due to the Weinstein scandal. Although it is unfortunate that so many women (over 30 women have come forward with accusations) had to unfairly suffer Weinstein's wrongdoings, the positive outpouring of awareness and support have been refreshing. The extreme visibility of this incident (due to the high-profile nature of some victims such as Angelina Jolie, and Gwyneth Paltrow) has inspired many other women in the industry to come forward with similar accusations. Actress Lili Reinhart, and reporter Lisa Guerrero have recently come forward with reports of sexual misconduct.
Milano went on to blog about her strong feelings in regards to the Weinstein scandal: "While I am sickened and angered over the disturbing accusations of Weinstein's sexual predation and abuse of power, I'm happy-ecstatic even-that is has opened up a dialogue around the continued sexual harassment, objectification and degradation of women." Each person that comes forward with their story, has helped inspire many more waves of women with powerful eye-witness accounts.
As the waves have risen, and the tsunami warnings have gotten louder, action has finally been taken. The Producers Guild of AMerica terminated and publicly denounced Weinstein for "unacceptable" behavior. Weinstein has also been fired by his production company and stripped of membership with the Academy of Motion Picture Arts and Sciences.
However welcome these actions may be, they are coming much later than they should have. Rumors of Weinstein's "casting couch" have been flying around for many years now, without any serious investigation or backlash. Many women shed light on the situation in the past and had not been taken seriously (i.e. Courtney Love in 2005). Most importantly, many knew about the situation and were complicit in Weinstein's actions.
We all have a responsibility to speak up about sexual assault; especially those in a position of power. We must look out for those who are affected and those who may struggle to find their voice in the face of fear, and misplaced shame.
It is sad to say, but I would venture that no woman has escaped sexual harassment in their life. In fact, many have experienced it on multiple occasions. Some in the workplace, some at home; some in public and some in private. I would begin to sound like Dr. Suess naming different types and quantities of fish, or Bubba naming all the types of shrimp Bubba Gump sells, if I even began to list all the places and ways that sexual harassment occurs. Instead, I will let these powerful tweets serve as a powerful example of the pervasiveness of sexual harassment. 
Thanks to the advent of social media, movements can form in a matter of minutes. Thousands have taken to social media to share their own story, and hopefully many more will continue to find their voice. In doing so, I hope that these incidents will become unusual and uncommon. In doing so, I hope that women feel supported and emboldened to recognize their worth and power. With continued dialogue, sociocultural standards are bound to change for the better.